If you are considering buying a used Volkswagen vehicle then there are a number of things you'll need to take into consideration, for buying a used car is much different to buying a brand new vehicle.  Below we cover various areas and offer a little advice to help you find the best used VW cars for sale, what to look out for, and what to avoid.  There are some great used Volkwagen car offers on the market but whether you are looking for a Beetle, Golf, Passat, Polo, Scirocco or Up, you'll first need to do your research to make sure no-one tries to pull the wool over your eyes! We ask the JCB Group VW experts on the best way to buy a used Volkswagen car: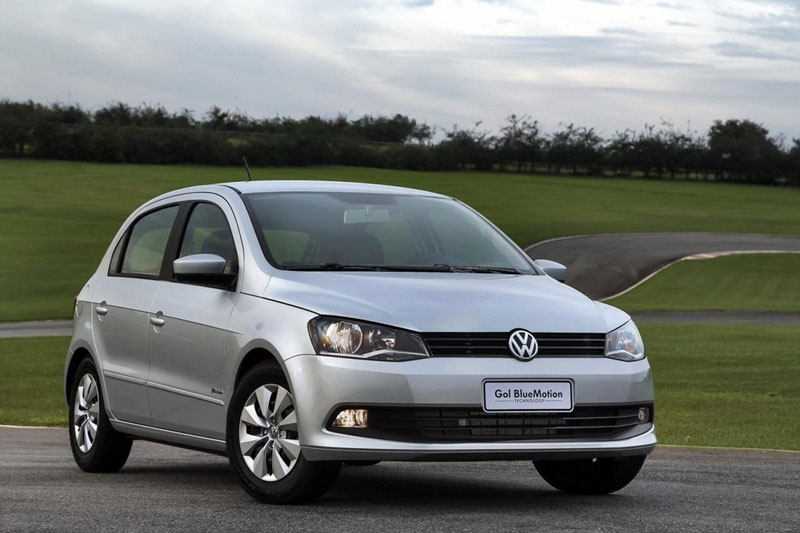 1)      General Inspection – Interior & Exterior
It's really important to give the car a thorough inspection, both inside and out.   Don't allow yourself to get carried away with the excitement of your prospective new purchase without really getting to know the vehicle, take your time to get into every little nook and cranny in search of possible leaks, rust, and other no-go signs.  If you have no idea what you're looking for, then take along a 'car-friendly' friend or family member who can offer another perspective. They will act as a second pair of eyes and be able to spot any potential problems you otherwise may miss, or overlook.
2)      Signs of Wear & Tear
Are there any obvious signs of wear and tear?  When buying a used Volkwagen car, you know you're getting a quality used vehicle from a manufacturer who has a great reputation, but there is bound to be some visible wear and tear. However, take a close look for large areas of damage, or blemishes, where significant repairs may have been made and well-covered up. That's not to say that you won't purchase the vehicle, but it's good to know the vehicles accident and repair history so you don't get any nasty surprises after you've purchased the vehicle.
3)      Check out the mileage
How many miles has the car clocked-up? Find out in advance what an acceptable mileage is for the particular model you intend to buy, it does vary from vehicle to vehicle.  If the vehicle is old but the mileage is low this could be either be that the car was used infrequently, or in some cases, the clock could have been tampered with. Make sure you do your homework here!
4)      Check the Engine and Oil
Check out the appearance of the engine!  Too clean and it's sure to have been steam-cleaned, possibly hiding leaks or other issues.  Too dirty and it shows the vehicle has not been regularly maintained or cared for.  Also test the engine oil – another confirmation of whether the car has been well-maintained.
5)      Test, Test & Test Again
Always take a test drive, and drive the car yourself.
Check the following:
Brakes;
Tyres;
How the engines idles;
Are there any bad vibrations?
You'll know instinctively if something's not quite right.
6)      Consider an Approved Used Car Dealer
Buying from a private seller can be a risky business.  However, if you visit an approved used Volkswagen dealer, you're guaranteed reliability.  All genuine approved vw dealers will offer not only finance options but also special offers on service plans and maintenance too.  Not everyone can afford to purchase a car outright, and certainly a private seller will rarely offer the option to pay in instalments.  But buy from a used VW car dealer and the majority will be more than happy to make arrangements for a payment plan.
7)      Higher Standards from Approved Dealers
Also, by purchasing from a specialist Volkswagen dealer you'll find that the quality of the vehicle is of a better standard.  Many dealerships run a range of tests to confirm the vehicle is up to par, meeting their high standards, and thus feeling comfortable in putting their name to the vehicle, as the authorised approved dealer.   However, it's always advised that you check the car over that you're interested in, before making a purchase.
8)      AA Inspection for Peace of Mind
If you're not still not sure but have your heart set on the vehicle then contact the AA who, for a fee, are happy to carry out a Vehicle Inspection on vehicles up to 8 years old. Then you'll know once and for all if you're buying a quality vehicle, or not!
9)      Check the Log Book & Service History
Ask the seller for the used Volkswagen's paperwork so you can confirm exactly what work has been carried out on the vehicle. You'll also get to see when it had its last MOT and whether it's up to date on tax and insurance. This is important as you need to factor in the cost of paying for these necessities immediately.  Without an up to date MOT it's also difficult to tell what kind of condition the car is in.
Remember to check that the paperwork is original too. Beware of copies and check that the logbook has a watermark. You'd be amazed how many private sellers try to sell their car based on fake documentation.
10)  Temporary Insurance Coverage
One last things to remember prior to purchasing your new used vw car is to always have temporary insurance coverage arranged on the new vehicle.   What could be worse than driving away in your new used Volkswagen than to find yourself in the middle of an accident with no insurance coverage? Possibly leaving you liable for not only your repairs, but also for those of the other party!  Think ahead!
It's all in the Details
Volkswagen have a strong reputation in the UK for manufacturing vehicles and used VW's are known for their reliability. Buying a used car doesn't have to be a risky business if you enlist the help of a trusted car dealer.  You also have the option of part exchange, something that's not possible with a private seller, so you'll benefit from paying out less cash upfront too!   Basically, one has to be as detailed as possible when viewing a potential new used car.  Don't let the sales staff rush you.  This is your decision at the end of the day, and you want to get it right!