Despite the high number of reputable salespeople and online car marketplaces out there, some con-artists always seem to slip through the cracks, especially when it comes to selling used cars. If you're going to be viewing a variety of second hand cars for sale over the coming weeks as you hunt for your next vehicle, take a look at the top danger signs that you need to look out for.
No test drive, no sale
You must always test drive a car before shaking their hand and signing on the dotted line. A car could look fantastic, but if it doesn't go from A to B then there's no point in carrying on the discussion any further. With that in mind, you should always be wary of sellers who have "sold as seen", "no refunds" or "no test drive" in their description. It begs the question of why, and you're better off walking away from the deal. Plus, it's a sneaky way of limiting your rights should there be anything wrong with the vehicle immediately after the sale.
Where do they want to meet?
Another worrying sign is when sellers ask you to meet at a garage, a car park or another public place. If they're not asking you to meet at their house, it could be because they don't want you to know where they live, and again, you should ask yourself why that is. You should always take another person along with you too, as an extra safety precaution but also as another opinion.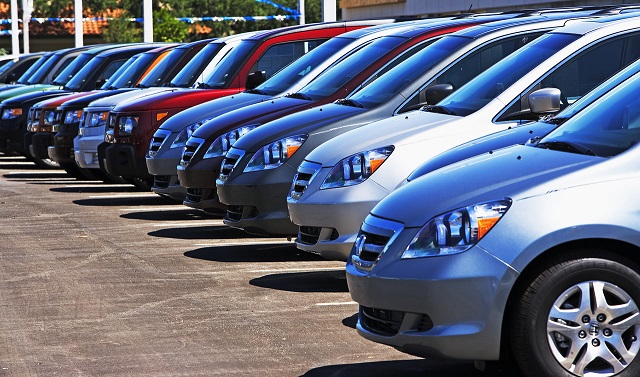 What's the car's history?
When doing your research, look at lots of different vehicles and prices to get a feel for the average value of that model for its age. If a vehicle is thousands of pounds cheaper than the rest, this could be a warning sign. For example, it could be a category D model, where it has previously been involved in a crash. Conducting a quick HPI check will tell you about the car's history, including any crashes or cut-and-shuts, where the vehicle has been put back together with multiple different car parts. You can click here to perform the check, but whatever shows up on the car's profile, make sure you ask the seller as a cross reference.
Mileage readings
Always check the mileage on a car; on average, each year a car clocks up around 10,000 miles, so if you come across a car that is wildly out for its age, why is that? It could have a simple explanation from the seller, such as the job or lifestyle of a previous owner, but if the answer is vague it could be a sign that the odometer has been tampered with.
Have you come across any other problems when buying used cars? Have you had the wool pulled over your eyes in a sale? Let us know about your experience by leaving a comment in the section below.