Owning a car is expensive, there's no way around that. You'll need to pay for the vehicle itself (whether you pay for it outright or in instalments), insurance, fuel, and regular maintenance. These costs can soon add up. So, when you are choosing your car, you want to go for the most affordable option – is that leasing, financing or buying? Let's take a look.
About Leasing
Leasing is effectively long-term rental. You will pay a set monthly fee for the use of the vehicle, according to mileage. Leasing deals sometimes include maintenance, meaning that you won't need to pay for a car service or MOT. Leasing agreements usually last 3-4 years, after which time you hand over the keys and swap to a new car. It's ideal for people who like to drive the latest models. All Car Leasing have plenty of leasing deals from manufacturers such as Seat, Audi and Mercedes.
About Finance
There are several types of finance agreements available if you want to purchase a new car. Personal Contract Hire is a type of finance agreement where you hand the vehicle back at the end of the finance term. Then there is the Personal Contract Plan, where you pay a deposit, followed by monthly payments and an optional final payment to keep the car at the end of your agreement.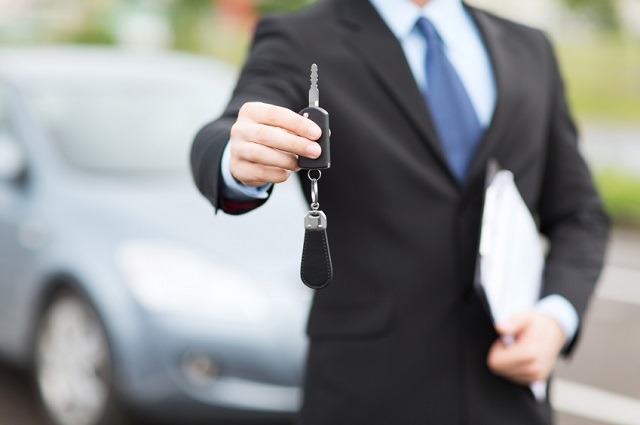 About Buying
Admittedly, buying a new car with cash isn't a viable option for most people, but if you can afford it, it could be worth considering. You should take into account the resale value of the model that you're going for – if it's going to depreciate quickly, you could be better off leasing, but if the car is going to hold its value, you would have an asset after three years, unlike a leasing deal where you hand back the car and you have nothing. So, you should always do research into the resale value of a car before you consider buying in cash.
Comparison
When you lease a car, you usually have to pay a down payment which is the equivalent of several months' rent. A larger initial payment will usually reduce the subsequent payments.
Take a new Seat Ibiza 5dr hatchback. An example deal from All Car Leasing asks for an initial rental payment of £1,228 + VAT, and 47 monthly payments of £102, as well as a processing fee of £199.99. Altogether, that is £7,203.35 for the period that you own the car, not including maintenance. The recommended on-the-road price of the same model is £14,945. Generally, family hatchbacks hold their value quite well, so the resale value after three years should still be quite high, but leasing could still be much cheaper for you. If you're not planning to change your car after three or four years, you could be better off purchasing the car.
Conclusion
There are some restrictions to leasing a car, such as the mileage and inability to cancel. You will also need to return the car in good condition, as the finance company will only take into account 'fair wear and tear'. However, leasing can be highly flexible if you want to get a new car every three years. You can get maintenance included in your monthly payment, which can save you forking out for servicing, MOTs and new tyres.
A car is an investment, so ensure that you take into consideration all of your options when it comes to financing it. If having the latest model isn't important to you, buying could be more cost-effective. Always shop around for the best deals – take advantage of the internet as well as your local dealerships.