Lamborghini continues to mark new records, although this time it is not the most beautiful car in the world and performing at or invoiced by record, because the Casa del Toro has become the first car manufacturer in the world to make a "virtual" museum dedicated to the history of its vehicles , hosted at the production site of the manufacturer in Sant'Agata Bolognese. The Lamborghini museum from today can be visited via the "Street View " of the famous Google Maps , this time dedicated to the display of roads all over the world.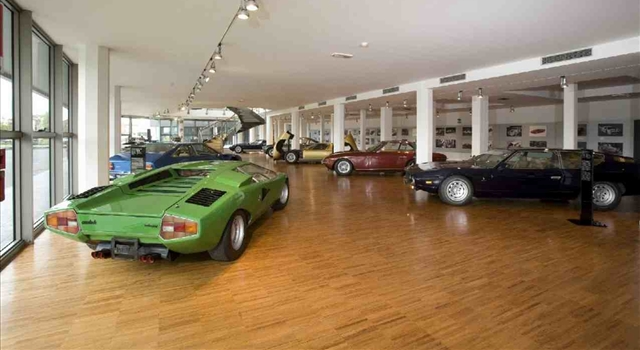 Fans or just curious can then, without moving from your computer, enter in to a veritable temple of world, where there are exposed the most beautiful "creatures" belonging to the Lamborghini family, including some concept car with unique and exotic charm. Inside the museum there are indeed some very rare models, like the beautiful Miura or the unstoppable off-road LM 002 , not to mention the caliber of the models Countach, Diablo and Murcielago latest . The priceless collection includes, as already mentioned, some extraordinary prototypes or extremely limited editions , such as the four-door Estoque or the extreme Sesto Elemento , but also one of the 20 Lamborghini Reventon produced , without neglecting the concept and variants ever made in series, built on the basis of Diablo and Lamborghini Gallardo .
The virtual access to the Lamborghini museum can be done simply by writing the name of the museum on google maps and then activating the Street View feature, so as to be "thrown " into one of the most beautiful places in the world for those who live in dreams and engines.