Police departments need to keep up with the changing times. Thus, you can now see police stations with high-end equipment and hardware to help them crack down crimes. Among the advanced tools that various departments use nowadays include cars that a hundred times better than the old and trusted Crown Victoria or Ford Taurus. This is to ensure they'll have the arsenal to catch criminals who may be on board supercars.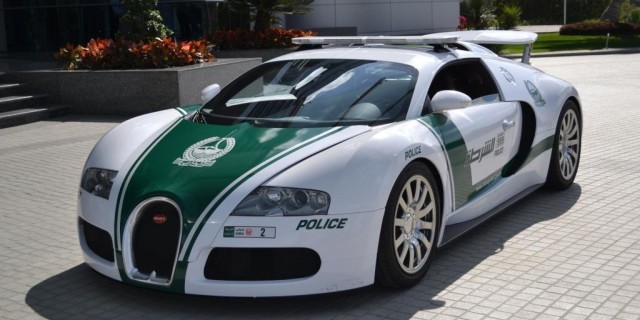 The following are some of the fastest, most awesome police cars around the world.
Lexus IS-F – UK
The Lexus IS-F was specifically built to aid police officers in the United Kingdom in tackling speeding problems. It has a top speed of 168mph, 416 horsepower and has a 0 to 60mph time of 4.7 seconds.
Ariel Atom – UK
The specially outfitted Ariel Atom is the property of the UK police. It can reach a top speed of 168mph and can get to 60mph in just 2.5 seconds. You'll be amazed at its Formula 1 feel and its ability to deter felons, which should send a clear message to speeders out there.
Audi R8 GTR – Germany
German police can easily chase motorists going beyond the speed limit or criminals in getaway cars with this supercar. It can reach 202mph and hit 60mph in only 3.2 seconds. This amazing police car was outfitted by a German company named ABT Sportsline. One of the most significant changes they made include the amped up 5.2-liter V10 engine to allow it to create 620 horsepower from the standard 518.
Lamborghini Gallardo LP560-4 – Italy
What police officer wouldn't be happy to drive around this luxury car to chase criminals? This cool police car was donated by the manufacturer itself when the department celebrated its 152nd anniversary. Its top auto speed of 203mph and a 0 to 60mph time of 3.7 seconds, ensuring authorities will be able to catch lawbreakers.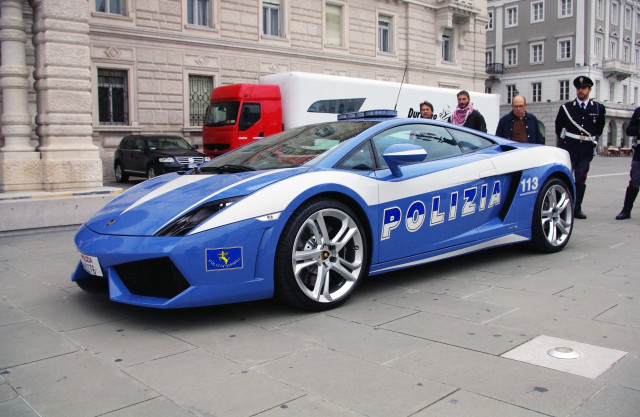 Bugatti Veyron – UAE
If Italy's police department is blessed enough to be gifted with a Lamborghini, Dubai Police is rich enough to buy a Bugatti Veyron, which is the second fastest car in the world. Since residents in this part of the UAE can tend to be naughty and rowdy, police will have no problem chasing down reckless drivers in these uber fast vehicle. It can run up to 268mph and a 0-60mph time of 2.5 seconds.