Full-size SUVs are the go-to vehicles of a lot of people. This is not only for their size, but also for their reliability it terms of capacity, maneuverability and even fuel efficiency. But there were sports utility vehicles that were not as loved as the others.
Let's take a look at the ranking of full-size SUVs, from worst to best.
Toyota Sequoia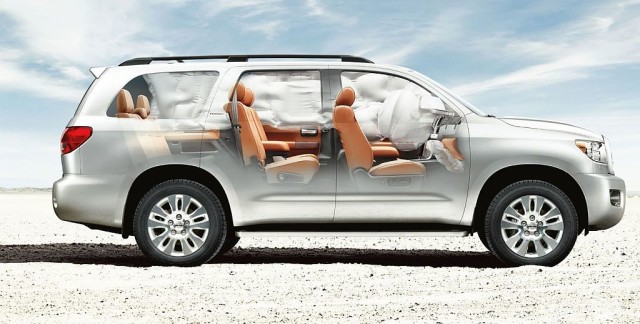 This car can accommodate eight passengers with a large cargo space for a relatively lower price. It has a sole 5.7-liter V8 engine that offers 381 horsepower and a maximum tow capacity of 7400 pounds. What's great about this SUV is that it has a multi-mode four-wheel drive that handles rough and slick roads well. But what's downright disappointing about this ride is its suspension. It tends to be unstable on uneven pavement. Another thing that puts off a lot of people is its poor interior quality.
GMC Yukon XL
The 2015 GMC Yukon is one of the best vehicles to take nine people to their destination in style and comfort. This is because it has a wheelbase that's at least a foot longer than the previous Yukons. Plus, it's powered by either a 355 horsepower 5.3-liter V8 or a 420-horsepower 6.2-liter V8. If you opt for a non-Denali, you get a six-speed automatic. Alternatively, you can get the new eight-speed automatic. However, the Yukon XL isn't really fuel-efficient.

Chevrolet Suburban
The Suburban lives up to every American family's expectation – useful and straightforward. It has a 355-horsepower, 5.3-liter V8 engine and a six-speed automatic transmission. What's so enticing about this SUV is that it's strong enough to be able to tow up to 8300 pounds. It's also all all-road and all-weather confident. Plus, its slightly cheaper than the Yukons.
Ford Expedition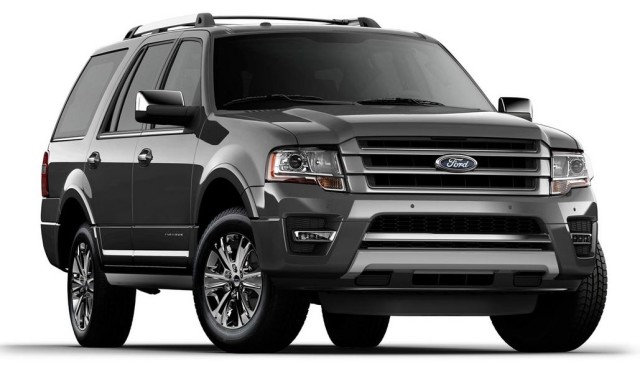 The Expedition now comes with a more powerful 3.5-liter twin-turbocharged EcoBoost V6. Recent updates to this model recently beat the Tahoe. Its twin-turbo engine produces 365 horsepower. You can opt for a continuously controlled suspension as well as choose the trim level.