Stephen Hung, a tycoon in Hong Kong, has placed an order of 30 Rolls Royce Phantom that will be used to chauffeur guests to and from a luxury resort that he's building — the Louis XIII. This wasn't the first time that a huge number of Phantoms were bought for use in the hospitality industry. In 2006, Peninsula hotel also bought 14 of this luxury car.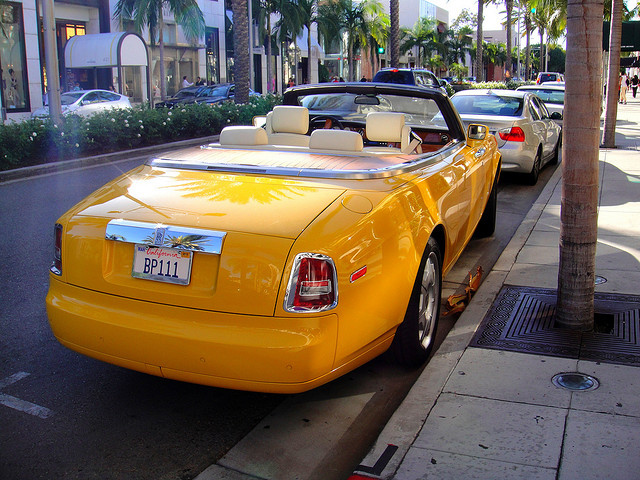 So now you're wondering, what makes a Phantom highly in demand?
The latest Phantom is an interpretation of what a modern luxury car should be. With a state-of-the-art technology integrated with it, the Phantom provides a unique driving experience. Along with an advanced air suspension system, both the driver and passenger get to enjoy a refined and composed ride.
Its powerful performance comes from the direct-injection V12 engine, and a new 8-speed gearbox. The 2 additional gears give emphasis to a smooth, endless acceleration. Since 90% of the power is available on reserve at 70mph, acceleration is made even effortless. In keeping with eco-friendliness, the Phantom also boasts of reduced CO2 emission and better fuel economy.
Also, to make long-distance driving fun and bearable, a new infotainment system is added. The 8.8" front monitor is not only useful for when watching a movie while the car is stationary, but it also gives a clear view for when you're using a hard drive-based Navigation system. You also have the option to have a theater configuration added, so that passengers in the rear seat can watch TV or DVD.
As for the car interior, it's anyone could ever want in a luxury car. It features soft leather upholstery and book-matched veneer that runs all throughout the interior. In all four doors, there's also a Rolls-Royce umbrella that's cleverly hidden.
These are just a few reasons why anyone would want to own a Phantom. For hotel tycoons who want to make a good impression, this car from Rolls Royce will never disappoint.