Scotland is one of the greatest places to go for a drive in the UK. Its long and winding roads make it the ideal place to go for a weekend drive. Another reason why Scotland is a firm favourite with the car enthusiasts among us is the large abundance of used cars in Scotland available at Macklin Motors. There are many dealership forecourts and also private sellers to choose from so you will be spoilt for choice.
It's time to buy a car, and you want a used car. When buying a used car, there are many factors to consider. Don't just buy the first thing that is available. It is important to do a lot of research and thoroughly check out any used vehicle. Searching for a car in Scotland is like searching for a car in any location you must follow some good advice and tips to put you on the road to car buying success. There are two basic options when looking for a used car. You can buy from an individual or from a dealership. Sometimes you can get a better deal from an individual. However, it is best to buy from a dealership. A dealership will usually have at least a basic warranty on the car. Also, a dealership has a reputation to uphold. They don't want unhappy customers. Many cars are advertised in newspapers and on various websites. Look at everything until you find a model that you are interested in. One of the best ways to find a used car is to look on dealer lots. A car that you never considered might really stand out and be a great deal.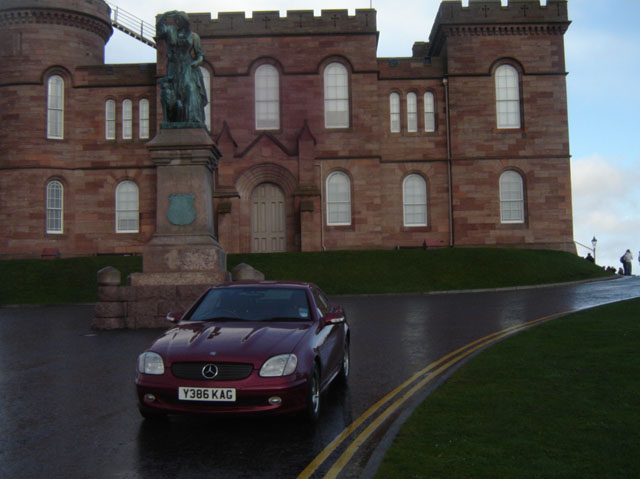 After you've found a particular make and model of vehicle, make sure to really check the car out. Don't be rushed by a salesperson or the person selling the vehicle. Start by checking the exterior of the vehicle for visible rust, paint damage or signs that the vehicle has been in an accident. Check and make sure that all of the lights and signals are in working order. Next, check the car's interior. The car should be clean and not have a great deal of damage and wear to the seats. Check the operation of the radio and sound equipment, and test the operation of the windscreen wipers. All buttons and knobs should be present. Start the car and make sure that it idles properly. Let the car run while you look at the motor. Check for leaks around the gaskets, and check for drips underneath the car. Now is the time for the test drive. Take the car out on the roads or even the motorway to see how it performs at higher speeds. Check for proper steering and braking.
If all of these tests are satisfactory, it is time to make a deal. Come to the deal armed with facts. Research websites that list used car prices. Compare the car you are interested in with others of the same make, model and mileage. Be prepared to walk away if you can't get the deal that you think is right. If you will follow these basic tips, chances are that you will find a quality car at a reasonable price. Scotland is a big place with lots of different cities and towns to explore. From past experience Glasgow is a good place to start with lots of good quality cars for sale in Glasgow at Bristol Street Motors. Whether you decide to go with a dealership or a private seller and whatever car you buy, as long as it meets your exact requirement that's all that matters.