The 2014 Essen MotoShow offers a host of entertainment including motor action, Concours d' Elegance classic car show and Shine & Show Award for best tuners. Of course, who would miss out the Essen Girls, right? But it wasn't any of these that made a lasting highlight, but the Classy AC Schnitzer X4 Police Vehicle unveiled in December 14.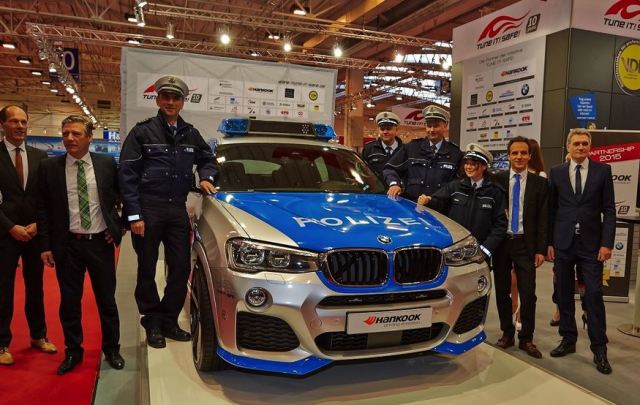 Safe Tuning
BMW specialist AC Schnitzer has once again dominated the conversion of cars into classy and safe police vehicles. This year AC Schintzer chose BMW X4 xDrive20i, a Sport Activity Coupe model, a larger car with a relatively smaller engine compared to last year's pick, and tune it under the Tune It! Safe! concept, a partnership with German Ministry for Transport, Building and Urban Development.
Shell Enhancements
AC Schnitzer transformed the BMW X4 from a sapphire black to a police blue shell, placed a light bar on the roof, and added choice aerodynamic extensions.
The front bumper got a fresh spoiler lip while the rear bumper got a diffuser and four tailpipes.
At the front are Hella flashing lights located under the kidney grilles.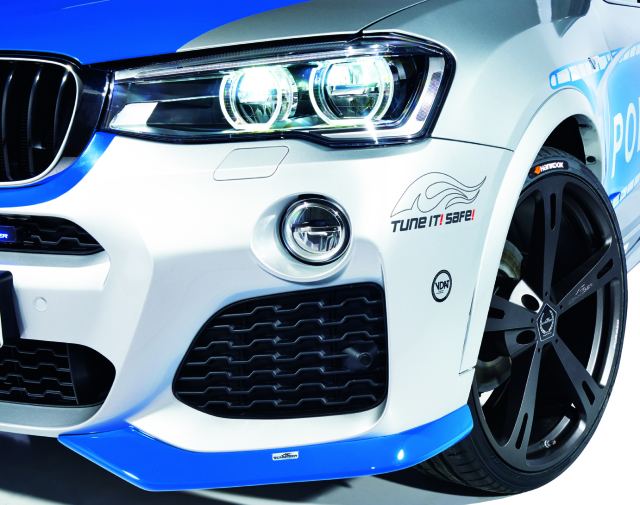 Technical Enhancements
Behind the already astounding shell are a host of enhancements for a safer, easier and smoother ride.
There's a 2-liter, 4-cylinder turbo engine nesting under the hood, providing the driver with up to 184 hp.
An upgraded BMW X4 ACS model offers up to 245 hp and 350 Nm of torque, taking the car to a speed of 100 kph in just 6.7 seconds.
All these improvements total to a maximum speed of 212 kph – quite enough to chase down the bad guys.
The four tailpipes, one pair on each side, didn't just look hip for a police car, it actually helps to manage those excess fumes and altered the car sound accordingly.
AC Schnitzer likewise installed a new suspension system on the BMW X4 to handle those bumps because car chases don't always happen in paved roads.
An ACS spring kit at at the front and back brings the car up and down for 30mm effortlessly.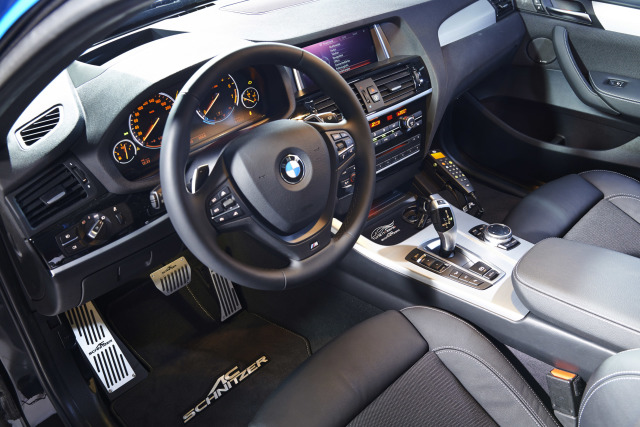 Tuning cars poses great risks to drivers and passengers when not done properly. AC Schnitzer is determined to continue its yearly campaign for safer and better car tuning. Not only is the newly transformed BMW X4 safe and well-tuned, it's also the coolest Police car yet. Now the men in uniform who always put their lives on the line for others have a classier and cooler option when it comes to the vehicles they drive.