The 2015 Porsche Cayenne S E-Hybrid is set to make its debut at the Paris Motor Show in early October. Apart from this model, other Cayenne variants such as the Cayenne S, Cayenne Turbo and Cayenne Diesel will also be unveiled at the motor show.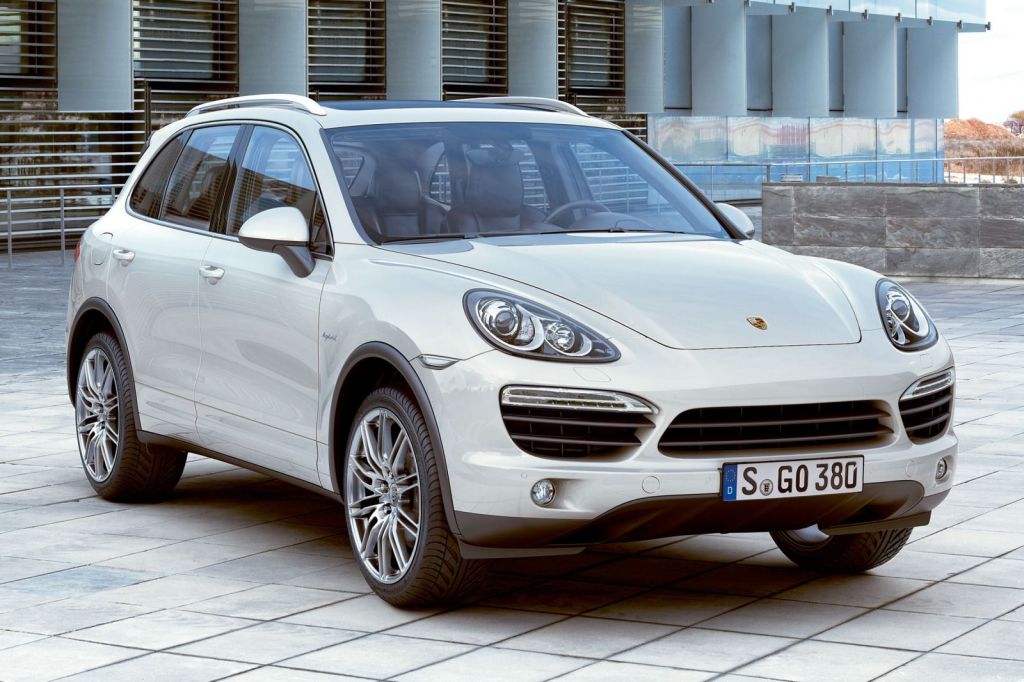 The Panamera hybrid and Porsche Cayenne hybrid share a hybrid powertrain. This means that the Cayenne S E-Hybrid can deliver 410 hp at 5500 rpm with a 3.0-liter supercharged V6 petrol engine. Not only that, it's also capable of 435 lb-ft of torque between 1250 and 4000 rpm.
The engine of this Cayenne model is mated to an electric motor that delivers 94 hp. All in all, this car can do 100 km/h in just 5.4 seconds. Plus, it has a top speed of 243 km/h.
Visually, the 2015 Porsche Cayenne makes use of new headlights. Additionally, it comes with a more compact design that what was used before. For the Cayenne Diesel, S and S E-Hybrid variants, Bi-Xenon headlights with four-pint LED daytime running lights are used while in Turbo specification. This model also makes use of LED bulbs along with the Porsche Dynamic Light System.
This Porsche Cayenne model also has a new front bumper, skid plate and has blacked out grilles. Matte black was also used to finish the foglight, daytime running light and font air intake to give the vehicle a sporty SUV look.
Alterations were also done in the rear portion of the vehicle. The taillights were completely revised, it has its own unique characteristics rather than share the same features as the Macan's – which was reported initially. This rear portion of this model is slimmer than current models, but comes with sharper edges too. This Cayenne version also has redesigned exhaust pipes. The Porsche Cayenne S E Hybrid will go on sale in the US on November 1, 2014 with a starting price of $76,400.