Porsche has unveiled the new 911 4S on Facebook "Personally built by Porsche'S 5 Million Fans". It was made to celebrate the 5 million "likes" on the page Porsche 911 and was born by combining the unique demands of the millions of enthusiasts around the world. Painted in color with decals Acquablaumetallic dedicated, the only copy of the 911 fitted with Aerokit Cup shield which was modified on front and came with a fixed rear spoiler- it has also 20-inch alloy wheels painted in white, bright sill personalized profile on the dashboard dedicated to 5 million fans.
The customization of the Porsche 911 Carrera 4S was personally built by Porsche 5 Million Fans not limited to aesthetics. The motorization 3.8 liter 400 horsepower was increased to 430 hp, thanks to the fitting of Powerkit Carrera S; optional as well at 14,036 Euros.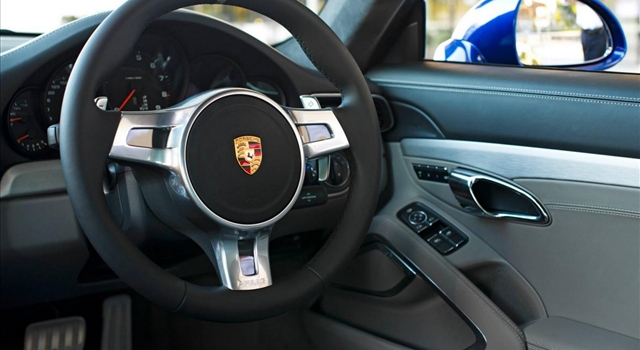 The new Porsche 911 Carrera 4S celebration will be led by a lucky fan. Up to August 18, there is an active competition at www.porsche.com/5million where you can win an exclusive behind the wheel driving course held at the Porsche 911 at Silverstone Experience Center in Great Britain.