For some time, people have been campaigning for the penalty relating to the use of mobile phones whilst driving to be increased, and according to recent news, it seems as though they have their wish.
It was announced in late September that the government is to bring in new rules, which will take effect next year, that will see drivers who are caught using mobile phones given six points on their licence as well as a £200 fine.
For newly-qualified drivers, the penalty is tougher still; the first time they are caught they will be disqualified, and made to purchase a new provisional license, as well as re-take their theory and practical tests to regain a full license.
AA President Edmund King, told the press: "This is radical. One text and you're out. But if we are to change the attitudes of young drivers maybe it has to be that harsh. They are going to have to turn off their phones at the wheel otherwise they will be taken off the road."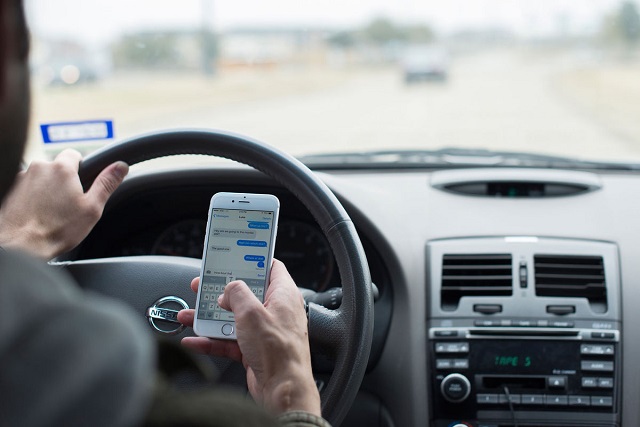 The Department for Transport told the press that they expect the changes to take effect in the first half of 2017, and that they will apply to England, Scotland and Wales. More experienced drivers will go to court if they offend twice, and could face fines of up to £1,000 and at least a six-month driving ban. In Northern Ireland, drivers are currently given three penalty points and a £60 fine for the offence, and the Department for Infrastructure stated that as yet there are no plans for this to change.
Darrell Martin, whose brother, Lee Martin, was killed while cycling when he was hit by a van driven by Christopher Gard in 2015, told the press that the new rules were still not strong enough. He commented: "For the majority of people it will just be another expensive [bit] of motoring, it's not really a deterrent is it? Six points isn't the same as the immediate ban with drink driving."
The actual classification of the offence has always been controversial. According to motoring lawyers and experts, in order for perceived usage to class as an offence, in England and Wales the device has to used whilst driving a vehicle, must be handheld and also must be adapted for the purposes of interactive communication.
This ruling comes in the wake of recently released Department for Transport figures, which show that distracted drivers on mobiles contributed to 492 accidents in Britain in 2014, including 21 that were fatal and 84 classed as serious.
Transport Secretary Chris Grayling commented: "As technology develops, mobile phones are common place, but we need to take responsibility for our actions and, as drink or drug driving has become socially unacceptable, so must using mobile phones at the wheel.
"It may seem harmless when you are replying to a text, answering a call or using an app, but the truth is your actions could kill and cause untold misery to others."