It's dark, bitterly cold, and your attempts to defrost your car are going miserably. It's a moment of frustration all drivers know far too well.
And every winter, as those desperate mornings become more and more common, we tell ourselves that next year we'll be more prepared. Next year, no snowstorms or icy conditions are going to keep us off the roads and have us running late for work.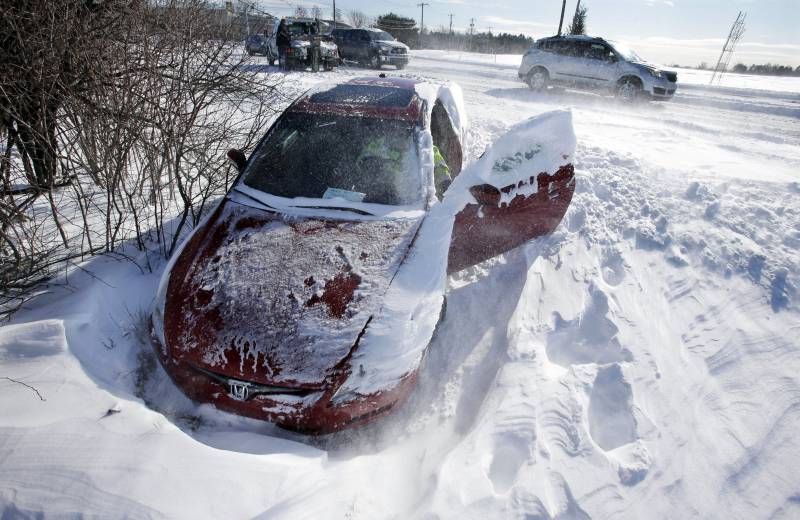 image source: here
But then spring arrives and we forget all about the woes of driving in winter.
Well, not this time. This year you're going to be prepared for every eventuality. Follow our advice and you'll be smugly reversing out of your driveway as your neighbours are still struggling to get their cars running – you're going to love every minute of it.
Here are our top five steps for making sure your car survives winter…
#1: Adjust your driving
Our number one tip for surviving the roads this season? In a nutshell, drive safe. You're at far greater risk of an accident when the temperature starts to drop, and there are no vehicular adaptations you can make that will completely guarantee your safety.
Adjust your driving accordingly to the weather, keep an appropriate distance between other road users, and if it's properly bad then don't even risk going out.
#2: Protect your car
Hopefully, your local council has been taking care of roads and your boss has been using a gritting service to keep the car park clear. But whilst such efforts will greatly decrease the chances of black ice causing an accident, they create risks of their own.
Loose stones and salt can quickly chip paintwork, so make sure your car is waxed to limit the damage – you could even install mud flaps for extra reassurance.
#3: Keep your windscreen clear
Clearing your windscreen of ice every morning is probably the most arduous task you'll face this winter, so anything you can do to make the process easier for yourself is well worth the effort.
Keep antifreeze and a suitable scraper to hand, crank the heating up and try to stay patient.
#4: Stay visible
Your lights are never more vital than during winter, helping you stay visible and safe from other drivers even in snowstorms or heavy fog.
Throughout the season regularly check yours in full working order, and remember to clear snow or ice from them in the morning – they're shockingly easy to forget about, despite their importance.
#5: Extra measures
Before the delights of winter get going, have your car fully serviced to reveal any potential issues lurking under the hood. The professionals will also advise you on other extra measures you could make, like swapping window wipers or tyres.
Your last step for making it through winter driving this year is to put together an emergency kit for the boot of your car. Should the worst happen, it'll keep you safe until help arrives.
Do you have any other suggestions you think we should have included? You can always leave a comment to let us know.